This series of short stories will explain and describe situations of how and why the images were chosen to be represented in the recently launched book '(IPHONE ONLY) PHOTOGRAPHY 1'. It will give an insight into how are Creative Director, Kenny Allan, sees the world.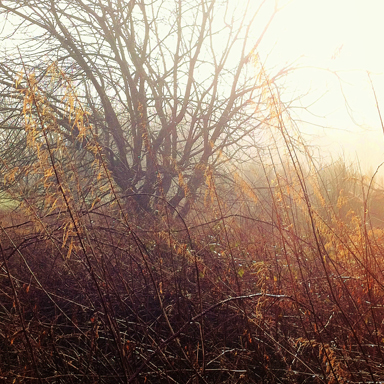 Misty Magical Forest
Greenock, Scotland
2012
A moment of spontaneous insanity!
"Ha! Yes I remember the occasion well. I was returning from an early business meeting, with my colleague Lee Boyce, when I suddenly spotted the sunlight breaking through the winter mist. Without any warning, I swerved the car into an opening, ran into a boggy field, crouched down and started shooting. Lee sat speachless! I ventured deeper into the field, in more ways than one, as my feet submerged beneath me, to capture the sunlight and mist as it played magical tricks. At this point, Lee got out of the car and started shooting my moment of spontaneous insanity."
To view more shots and to buy the book visit:
http://www.el-studio.co.uk/shop/iphone-only-photography-1-kenny-allan.php